The film industry had a very busy and important year in 2014. Major deaths, major hackings, and major headaches a plenty. However, from a quality standpoint, 2014 pulled through. With 2014 being one of the greatest years for major releases, 2015 may seem to be hard to beat. However, there is a lot to look forward to in the coming year.
That's why I'd like to share some of the movies I'm looking forward to most this year. These are in no particular order:
Avengers 2: Age of Ultron
Who didn't see this one coming? If you are a action movie fan, a Marvel fan, or a fan of awesome things in general, this is the movie to see. I consider 2014 to be the year of the Marvel movie, two of them coinciding with this one. It's true that Avengers 2 has a lot to live up to, but I have the highest confidence that they'll blow us away all over again.
Star Wars Episode VII: The Force Awakens
When I received word of the new trilogy coming in the future, I decided to watch the Star Wars films for the first time. (I know I'm a disgrace to all nerd-kind). So far, I love the Star Wars series, and I hope that Episode VII will give me the opportunity to witness a Star Wars film in the theaters in my lifetime.
The Divergent Series: Insurgent
Divergent was one of the biggest surprises of last year. I really didn't think I would like it, and I did. Now an invested fan, I am curious to see where they go from the first film. Hopefully, it's much more action-packed this time around.
Ted 2
I thought Ted was a funny movie. I really dug the humor and the performances. It's one of the few moments where the Family Guy formula kind of works on the big screen. I kind of doubt this one is going to be funnier than the first, but I can still hope for something around the vicinity.
Fantastic Four
I was a little disheartened to find out that the previous Fantastic Four series of movies wasn't getting picked up again, but made peace with that fact. (Besides, it would've been a headache in terms of casting). I'm looking forward to seeing the new take on the Fantastic Four regardless.
Ant-Man
This seems like a character to have his own movie, but in Marvel we trust. I'm not a big comic reader, but I realize Ant-Man's importance in the Marvel Universe. That's why I am intrigued if anything to see how this plays out.
Terminator Genisys
Words cannot describe how much I adore this concept. First off, Arnold Schwarzenegger returning as the Terminator guarantees this film my money. But now there are two Arnolds and another Terminator who is Storm Shadow from the G.I. Joe films. And the best thing you can ever do for the dying Terminator series is to return to your roots. (That's what X-Men did last year which revitalized that series). I cross my fingers.
The Good Dinosaur
I look forward to every Disney or Pixar film, and I will continue to do so here. The concept of the famous asteroid missing Earth and offering a chance for dinosaurs to coexist with humans sounds like a smart and potentially charming story.
Pixels
As a gamer, this is the most awesome concept in the world. I remember seeing the trailer and thinking it wasn't a real movie, then being amazed when I realized it was true. I can't wait to see Kevin James and Adam Sandler fight off video game icons like Pac-Man and the Space Invaders this summer.
Ratchet & Clank
I've only played one Ratchet & Clank game in my life, but I am going to see this movie with my little brother, who is a bigger fan of the series. One of the reasons I'm looking forward to this movie is because I feel this will be the turning point for game to film adaptations. This really does look good. So, maybe it takes that one movie to turn out good for other adaptions to finally also be good.
The Maze Runner: Scorch Trials
The Maze Runner was an excellent new series starter in 2014. That's why I have some pretty good hopes for the next chapter in the series. I'm not sure what comes after you change location like that, but I'm more than interested in finding out.
The SpongeBob Movie 2: Sponge Out of Water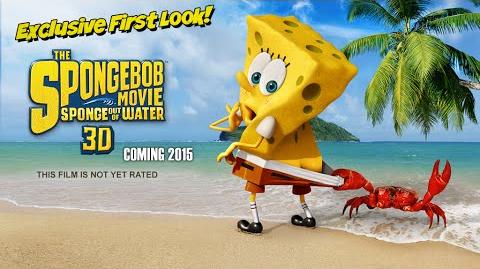 The last film I'll mention here is a film I'm a little excited about. I was a huge SpongeBob fan when I was younger, but like everyone I fell off when I got older. (I can talk about SpongeBob another day). Now SpongeBob is on the big screen in a fashion that didn't exactly look good on Smurfs or Yogi Bear. Somehow, I have faith in this movie. I know I'm going to see it with a couple buddies for nostalgia purposes. It'll be fun to see if I can enjoy a new SpongeBob adventure again.
---
Those are some of my most anticipated films of the coming year. I may be missing some, but this is what I have initially. Let me know in the comments some of the movies you're looking forward to for 2015. Give me some suggestions to look forward to as well.
I'm SBox180. Thanks for reading, and have a Happy New Year!